ABOUT US
If you're a fan of Jamaican cuisine, you'll be excited to know that Cockpit Country Kitchen is now available in the Greater Toronto Area.
We're a meal prep company that specializes in bringing restaurant-quality Jamaican meals straight to your door. Our meal prep service not only provides convenience for busy individuals, but also plays a role in promoting cultural representation and diversity.
Our goal is to provide convenient access to delicious and authentic Jamaican meals. We understand that life can be hectic, and finding time to grocery shop, cook, and clean can be a challenge. That's why we offer chef-prepared, fresh Jamaican meals that can be ordered for the entire week.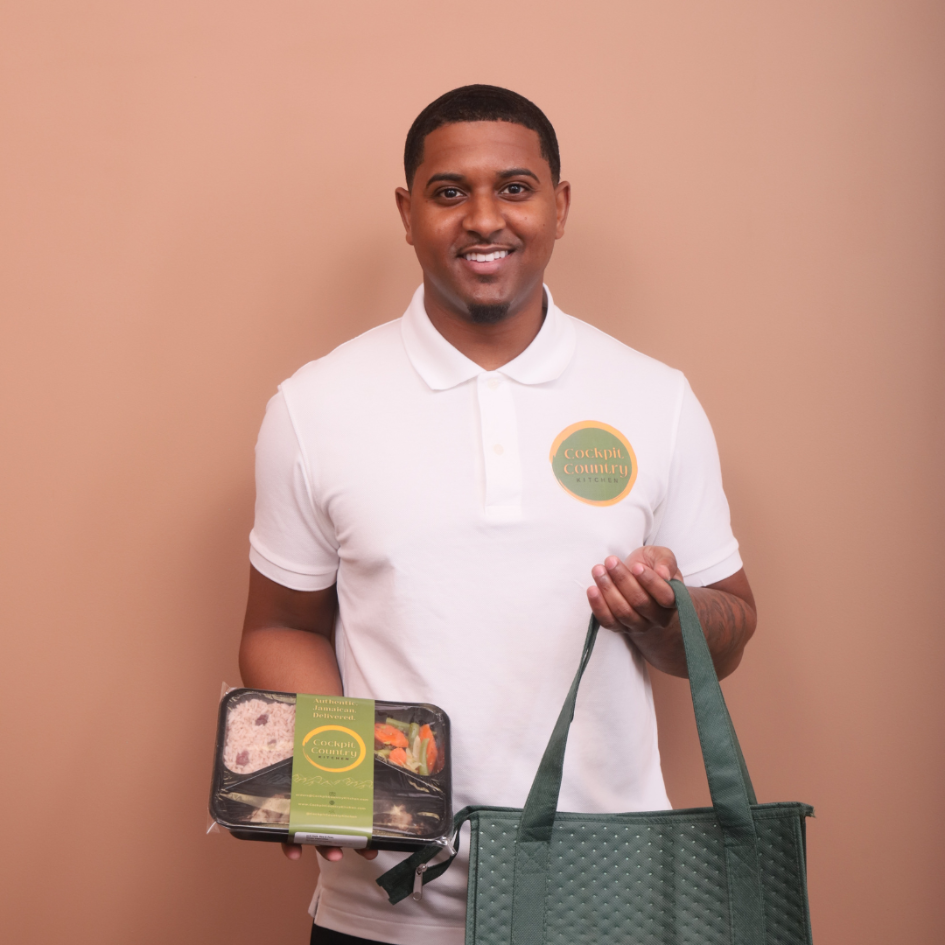 Meet Our Founder!
Our founder, Jon-Michael Perkins, knows firsthand the difficulties of balancing a busy schedule with proper nutrition. As a former soccer athlete and student in New York, he often found himself relying on his parents to bring him cooked meals that he could freeze and reheat throughout the week. Now, with the help of our partners at Starapples Restaurant, we are able to offer top-quality, Jamaican meal prep cooked and prepared by certified chefs in their commercial kitchen.